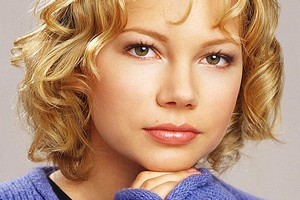 Hollywood starlet Michelle Williams says she would return to her days as a television star on Dawson's Creek "in a heartbeat".
Williams, who starred in Dawson's Creek from 1998 to 2003, told Ryan Seacrest she was open to the possibility of a reunion episode, which also starred Katie Holmes, James Van Der Beek and Joshua Jackson.
"Yes! In a heartbeat I would go back. I would have to come back as a ghost though, because poor Jen Lindley died. But YES!," she said.
Her thoughts were echoed by producer Harvey Weinstein, who said: "I will produce it ... It's gonna be a period piece."
Williams' character died in the two-part Dawson's Creek season finale called ...Must Come to an End, which aired in 2003.
Since then, she has built a critically acclaimed career, starring in films ranging from The Station Agent and Brokeback Mountain to her role as Marilyn Monroe in upcoming film My Week With Marilyn.
- Herald online