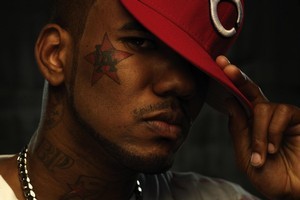 Though international hip-hop and R&B shows are notorious for being cancelled in New Zealand, hopefully two American artists will buck that trend when they tour here in February.
Californian hip-hop kingpin Game (previously known as The Game) will be playing in Auckland at Vector Arena on February 25 in support of The R.E.D Album. A Wellington show is also rumoured but not confirmed.
Atlanta-based R&B star Lloyd will play at The Civic in Auckland on February 3.
Growing up in Compton, Game has the kind of street cred that draws artists like Dr. Dre and DJ Premier to work on his albums, and The R.E.D Album includes features from established southern stars Big Boi, Young Jeezy and Rick Ross, that complement his West Coast collaborations with Snoop Dogg, E-40 and newcomers Kendrick Lamar and Tyler the Creator.
Lloyd is also touring a recent album - his fourth album King of Hearts was released in July and spawned singles Lay It Down and Cupid, before a collaboration with Andre 3000 of Outkast, Dedication to My Ex (Miss That), got the world's attention.
Tickets on sale Wednesday November 30 through Ticketmaster for Game, and Thursday December 1 through The Edge for Lloyd.
-TimeOut