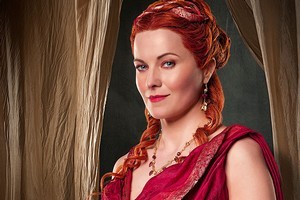 A third season of hit swords-and-sandals drama Spartacus will be filmed in New Zealand, it has been confirmed.
American network Starz has announced the show's third season, which follows Blood and Sand and recent prequel Gods of the Arena, will begin shooting in New Zealand early next year, said The Hollywood Reporter.
"There is no denying the impact Spartacus has had in the marketplace with fans across the globe thirsting for the continuation of the epic tale," Starz Media managing director Carmi Zlotnik said.
A spin-off show, Spartacus: Vengeance, will begin airing in the new year.
Spartacus' first two seasons were shot in New Zealand and featured many well known Kiwi actors including Manu Bennett and Lucy Lawless.
The future of the show was uncertain after the death of lead actor Andy Whitfield to cancer.
He was replaced by Liam McIntyre.
- Herald online