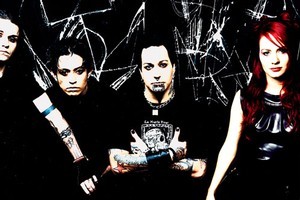 Nu-metal act Coal Chamber have reformed to headline Australian music festival Soundwave.
The Los Angeles-based band broke up in 2002 after an on-stage fight in Texas, but will reform as one of the headline acts at Soundwave.
According to fasterlouder.com.au, other acts scheduled to perform at the alternative summer event include Trivium, Mastodon, Hatebreed, Machinehead, Alter Head and Hole.
Coal Chamber confirmed the news on their official website, with front man Dez Fafare saying the reunion was for the fans as much as it was for the band.
"It is and always will be a very special part of my life, so these few shows are for those people and for us," he said in a statement.
Soundwave 2012 will hit Australia in February and March next year.
There is no word yet on any New Zealand sideshow announcements.
- Herald online