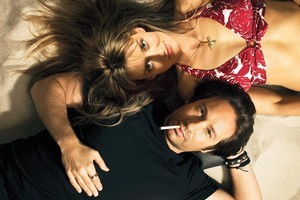 The Broadcasting Standards Authority has declined to uphold a complaint by Family First against TVWorks that popular television show Californication breached the standards of good taste and decency.
Family First's complaint claimed "the quantity of offensive words in such a short period of programming plus the repetitive use of some of the most offensive words" in the episode - which screened on TV3 on April 18 - breached standards of good taste and decency.
The first 30 minutes of the episode, which was prefaced by an Adults Only warning, contained 45 swear words and offensive phrases, including what Family First referred to as "the most offensive" word.
However, the BSA declined to uphold the complaint, noting the language used in the episode, which screened an hour after the Adults Only watershed of 8.30pm, was "in keeping with the 'narrative context'of the series".
Moreover, the "most offensive word" had been edited out of the public broadcast, appearing only in the online version of the episode on TV3 on-demand. The BSA does not have any jurisdiction over on-demand internet content.
The BSA has previously declined to uphold language complaints against Californication, commenting that the use of such language was "not excessive or gratuitous given the nature of the programme, the storyline, and the type of characters".
But Family First argued in not upholding complaints against Californication, the BSA has "allowed a progressive lowering of standards to the point of hard pornography and extremely offensive language being common fare on our free-to-air channels".
The BSA emphasised that the purpose of the good taste and decency standard is not to prohibit challenging material, or material that some people may find offensive.
"Its purpose is to ensure sufficient care is taken so that challenging material is played only in an appropriate context, and that the challenges are not so offensive that they are unacceptable regardless of context."