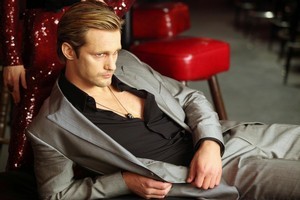 Let the games begin! And let them end too because I have television to watch. Lots of it. Mainly care of Sky's announcement of its new Soho channel which is starting at the end of October, right after the RWC, er, celebrations.
Sorry that's "SoHo", as in the arty Lower Manhattan neighbourhood, not Soho, the London neighbourhood of sex shops. The snob branding is because SoHo is, as Sky's announcement says a "dedicated channel for the discerning television fan".
Now it would be fun to quibble with Sky CEO John Fellet saying how SoHo has made him proud to be able to deliver quality programming.
All it would take is three words: Jersey Shore marathon.
But yes, when Sky says SoHo will be for the "engaged viewer who wants more intelligent, dramatic, provocative and distinctive programming choices" I am happy to sign up for that $9.99 per month deal ... but could I trade in Box, Vibe, Fox News and most of the offerings north of channel 40? No?
Or how about a discount for the fact I gave up waiting for the first season of HBO's Treme - the great sprawling series about post-Katrina New Orleans from the writer of The Wire and which SoHo will finally show - and bought the series DVD? I have a receipt here somewhere ... bought the soundtrack too. No?
Oh well. Soho does look very promising - it's bringing Game of Thrones, The Killing, The Hour, The Shadow Line, Hell on Wheels, the second series of Boardwalk Empire, In Treatment, and Camelot among much-buzzworthy new offerings.
And it's offering repeats of The Sopranos, Six Feet Under, Entourage, True Blood, Mad Men, and The Wire too.
The advent of Soho is further proof of how Sky and its free-to-air outlet Prime has increased its lock on high-end dramas from the UK and US.
It sure can't be much fun being a programmer on our free-to-air networks at the moment, deciding whether Dog Control or Noise Control should precede another US network import which is slowly dying of franchise fatigue.
The new channel is being propelled by Sky's exclusive deal with America's pay TV giant Home Box Office (HBO).
Once upon a time HBO shows like Sex and the City and The Sopranos, The Wire, Big Love, Rome, The Pacific and Generation Kill were bought and broadcast here by TVNZ. Not any more. HBO's biggest hit of the moment, True Blood, will stay free-to-air on Prime.
But if you want to see cutting-edge big budget TV without emigrating or dubious downloads, SoHo is already looking like the only game in town.
-TimeOut