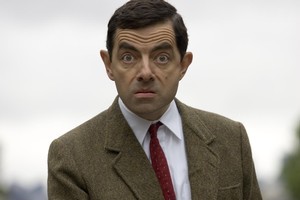 Actor Rowan Atkinson was taken to hospital after his car crashed, reports said.
The Blackadder and Mr Bean star is believed to have suffered a shoulder injury in the incident on the A605 in Haddon, Cambridgeshire, last night.
According to reports, the 56-year-old was driving a McLaren F1 super car when it spun around several times, ran into a tree and a lamppost and caught fire.
The actor is said to have walked from the vehicle and was with a passing motorist until emergency services arrived.
"We were called to a single vehicle road traffic collision at 7.30 tonight on the A605 at Haddon," said a spokesman from East of England Ambulance Service.
The spokesman added a man was taken to hospital in Peterborough with "a minor shoulder injury".
A spokeswoman for Cambridgeshire Police said: "We can confirm that there was a single vehicle road traffic collision at around 7.30pm on the A605."
Firefighters arrived on the scene to put out the blaze.
"Crews brought the fire under control by 8.13pm," said a spokeswoman for Cambridgeshire Fire and Rescue.
"They made the vehicle safe and used one hose reel to put out the fire. There was one casualty but he was not trapped."
A spokesman for the star could not be reached for comment.
Atkinson, known to be a car enthusiast, recently topped the leader's board on Top Gear's Star in a Reasonably Priced Car.
He told presenter Jeremy Clarkson he was keen on racing and was currently driving a 1964 Ford Falcon.
But his racing background did nothing to quell his nerves before taking on the challenge, he admitted.
In a clip of the show uploaded on to YouTube by the BBC on July 22, Atkinson said people would "assume that in the reasonably priced car I will be very good when there's absolutely no guarantee of that whatsoever".
The star notched up the fastest ever time on the show, completing the circuit in 1 minute 42.2 seconds.
Atkinson is best known for his work on Not The Nine O'Clock News, Blackadder and Mr Bean, in which his hapless character drives an old Mini.
-AAP