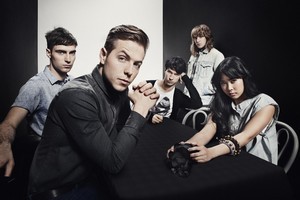 The Naked and Famous return home from overseas for a one-off show at the Auckland Town Hall on November 4.
The group, whose hits include No. 1 single Young Blood and Punching In A Dream off debut album Passive Me, Aggressive You, played their last show in New Zealand at the Big Day Out. By the time they return to Auckland they will have played 133 shows around the world including Glastonbury in Britain and Japan's Fuji Rock.
But they won't be stopping for long, as they return to Britain for their last tour of the year. Tickets go on sale on August 11 at buytickets.co.nz.
- TimeOut