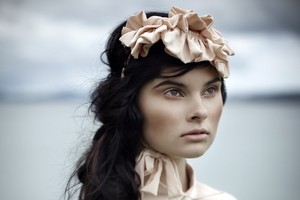 Napier's Top Model contender Rosanagh Wypych has spoken out about her drink-driving shame.
The 17-year-old model hopeful was caught by police in February after drinking alcoholic punch at her home before driving to a party.
Rosanagh told Woman's Day magazine she "completely regretted" getting in the car, and was using her experience on New Zealand's Next Top Model as a chance to turn her life around.
"Top Model was an opening for me to change my life - and warn other girls about the dangers of drink driving."
She told the magazine appearing in court was "the scariest thing" and she struggled with the stress and stigma of her conviction.
"I felt disappointed with myself and on behalf of my family. It ate me up that they would be judged as bad parents when it was my fault."
Rosanagh was convicted in March of driving with excess breath alcohol, and was disqualified from driving for six months and sentenced to 40 hours community work. Her breath alcohol reading of 477mgs was well over the youth legal limit of 150mgs. The adult limit is 400mgs.
Rosanagh carried out her community service at the SPCA, where she was working when judge Sara Tetro called to say she'd been accepted on to the show.
Mediaworks publicist Polly Viccars said Rosanagh wasn't able to speak to Hawke's Bay Today about her conviction while she was still in the competition.
The Napier teen has made it to the final eight in the TV3 series.
Contestants were required to declare on an application form whether they have been charged with a crime or have any other court action pending, and Ms Viccars said she believed Rosanagh had declared the conviction.
For more articles from this region, go to Hawkes Bay Today