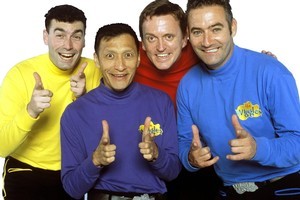 Australian children's entertainers The Wiggles have embarked on their United States tour one man short after the "Purple Wiggle" Jeff Fatt, 57, was rushed to hospital for emergency heart surgery.
Fatt was fitted with a pacemaker this week after blacking out at the wheel of his car and driving off the road. He was diagnosed with arrhythmia - an irregular heartbeat.
Wiggles publicist Kayley Harris said Fatt was discharged from hospital on Saturday after a successful operation.
"He's fine, he's quite happy and good. All went well," she told AAP.
Fatt was one of the original members of the children's entertainment group when it formed in 1991.
The Wiggles have grown to become a global phenomenon, having sold more than 23 million DVDs and seven million CDs worldwide.
- AP