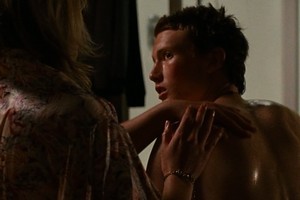 Choice Night tells the story of what should be one of the biggest nights in a schoolboy's life so far. Will he stay with the boys, or meet up with the girl?
The film stars Pearl McGlashan (Shortland Street) and Aaron McGregor, whose performance earned him a Best Performance in a Short Film nomination at the 2010 Qantas Film and Television Awards. Writer Paul Stanley Ward was also a finalist for Best Screenplay for a Short Film.
Choice Night screened in competition over the weekend at the Palm Springs International Short Film Festival, following screenings at Clermont-Ferrand (France), BFI (London) and other festivals in Denmark, Prague, Geneva (where it won Best International Short Film), Spain, Melbourne, Brisbane and New Zealand over the past year.
Please note: the film will only play to New Zealand users.