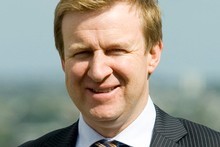 The Government wanted to turn TVNZ7 into a long-term dedicated public service channel and could have done so without spending any extra money, Cabinet papers show.
But it would have meant taking a "significant" bite out of funding for NZ On Air, and diverting millions of dollars away from public service programmes.
The Government said in April that it would not renew funding for Television NZ's only non-commercial public service channel. TVNZ7 will shut shop when its money runs out in June next year.
The Government considered, and eventually shelved, other options including creating a combined public media company or having an open tender for a public service channel.
Public service programmes will continue to be funded through NZ On Air, which has a contestable funding pool of about $81 million a year.
Documents released to the Herald under the Official Information Act show that Broadcasting Minister Jonathan Coleman initially wanted to continue TVNZ7.
In April last year Dr Coleman signed off on a paper recommending, in principle, continuing TVNZ7 beyond 2012, and exploring future funding options.
Also flagged in the paper as an option was a media company that would have included TVNZ7 and Radio New Zealand.
In October last year, a Cabinet paper said a dedicated public service channel "could be a cost-effective way of meeting public expectations and addressing long-standing criticism and concerns about public service television in New Zealand".
The paper floated other options such as continuing to fund TVNZ7, or opening a tender for a public service channel, for which the Government had already gauged interest.
"Initial soundings from existing broadcasters indicate that there would be reasonably strong interest in tendering, either individually or as part of a consortium," the paper said.
The cost of the channel could be met by the NZ on Air Platinum Fund, which is worth $15.1 million a year; TVNZ estimated TVNZ7 to cost about $16.25 million a year.
The paper said relying solely on the NZ on Air model would not cost the Government a cent, but "there is a risk that [this option] will not meet the needs of some audiences".
A Cabinet paper in March this year cited tight economic conditions in deciding to cease funding for TVNZ7.
Using the Platinum Fund could provide ongoing funding for the channel , but "the result would be a significant reduction in the funding applied directly to content".
Dr Coleman said a public service channel - through TVNZ7 or another provider - would have soaked up "several millions" in operational costs that would have otherwise gone to screen productions.
He said it made sense to fund programmes, rather than channels, as modern viewers could watch programmes on different platforms and channel loyalty was becoming a relic.
By Derek Cheng

Email

Derek