The New Zealand International Film Festival has unveiled its line-up for next month's celebration of celluloid. Russell Baillie reports.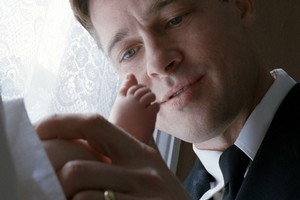 Last month's Cannes Film Festival was mainly about the director who didn't turn up and the director they didn't want back. The famously shy American maverick Terrence Malick didn't front to promote his The Tree of Life or pick up his Palme d'Or, the festival's top prize.
And the provocative Lars Von Trier's comments about being a Nazi during his press conference for his Melancholia has made him persona non grata. But it didn't stop his American star, Kirsten Dunst, winning the festival's best actress prize for the most left-field role of her career.
And both films - and many others which were in contention at Cannes - are among the 150 or so features from nearly 50 countries which make up the Auckland and Wellington programmes of this year's New Zealand International Film Festival.
In the programme notes, festival director Bill Gosden singles out The Tree of Life, which stars Brad Pitt and Sean Penn and is only the fifth Malick feature since 1973's Badlands, for special praise, describing it as "audacious" and "mind boggling".
But no, given his Cannes no-show Malick is unlikely to be heading to the stage of the Civic among the the many guest film-makers the festival will have introducing their films in New Zealand - just who will, will be announced at the programme's official launch this week.
One who will be present at his film's screening is Auckland director Florian Habicht whose New York-set Love Story is having its world premiere as the opening night of the Auckland festival.
Habicht's previous Woodenhead (2003), Kaikohe Demolition (2004), Rubbings from a Live Man (2008), and Land of the Long White Cloud (2009) have all featured in previous festivals.
This year Love Story is the only non-documentary New Zealand feature in the Auckland programme after a bumper crop of locals last year. Even then, it has some documentary elements. The film was inspired by his time in the Big Apple after being selected for the New Zealand Art Foundation's Harriet Friedlander Artist Residency.
Habicht created the film spontaneously on the street asking locals about what should happen in the love story between himself and a Russian girl he meets on the subway.
Love Story opens the Auckland Festival on July 14 while Von Trier's Melancholia closes it, possibly on a sad note, a fortnight later.
Among other films hot off the reels at Cannes are Le Havre by Finnish master of deadpan Aki Kaurismaki, which won the International Critics' Prize, and the joint winners of the Grand Prix - the runaway story of The Kid with a Bike by Belgian brothers Jean-Pierre and Luc Dardenne and Once Upon a Time in Anatolia by Turkish director Nuri Bilge Ceylan.
The latter film, a sort of metaphysical murder investigation, appears in a new section of the festival programme, entitled "Go Slow". It features five films with a pace of delivery that is far less than fraught. The festival says it's aimed at a growing number of cinephiles who "appreciate the use of slowness and the pleasures to be savoured in venturing into worlds that take their own sweet time to unfold".
Elsewhere, though, there are plenty of visceral thrills on offer. Movies like 13 Assassins, Kill List, Elite Squad; The Enemy Within, Let the Bullets Fly and Point Blank all promise as much - and only two of those are from the weird and wonderful "Incredibly Strange" section.
This year's programme handily comes with its own genre guide. Both the "adrenaline" and "love stories" classifications feature a dozen films each. But they are topped by a 17-strong showing under "comedy" - though being the film festival, quite a few films appear in quite a few genres.
With that in mind, some first-glance highlights from the rest of the programme ...
Animation
Well, he is very animated but he's no cartoon - Being Elmo looks at puppeteer Kevin Clash, the big guy behind the little red muppet in a documentary which won the special jury prize at this year's Sundance Film Festival. Among the animal-animated features on offer is the Danish CGI production The Great Bear and A Cat in Paris, about a feline living a double life on the rooftops of the City of Lights.
Archival
Among the classics making a comeback this year are Martin Scorsese's 1976 tale of urban paranoia, Taxi Driver. Scorsese also had a hand in the Film Foundation restoration of Federico Fellini's La Dolce Vita, the 1960 film which gave us that timeless image of Anita Ekberg in the fountain and the word "paparazzo", which is also screening among the festival's vintage selection.
Also from 1960 is Eliza Kazan's relatively little-known 1960 film Wild River starring Montogomery Clift and Lee Remick.
And from the local archives is Mana Waka, the 1990 feature-length documentary directed by Merata Mita, which will screen as a tribute to the film-maker who passed away a year ago. The film is made from footage shot between 1937 and 1940 of the building of waka for the 1940 centenary of the Treaty of Waitangi.
Books
The programme's major - and possibly only - book adaptation is of the Haruki Murakami novel Norwegian Wood, which gets an apparently stylish take by Vietnamese director Tran Anh Hung (The Scent of Green Papaya) complete with the latest soundtrack by Radiohead guitarist Jonny Greenwood.
Comedy
Fans of Brit comedian Steve Coogan and his sometime offsider Rob Brydon - they appeared together in Michael Winterbottom's Tristram Shandy: A Cock and Bull Story a few years back - will find plenty to amuse them in The Trip. Again directed by Winterbottom and playing themselves, Brydon and Coogan head on a road trip where Coogan is meant to be reviewing restaurants for a Sunday newspaper.
Romantic comedy Beginners stars Ewan McGregor and Christopher Plummer as a father and son trying to improve their respective love lives before it's too late.
Fathers and sons also feature in Footnote, the Israeli film about rival academics which won the best screenplay prize at Cannes.
Among this year's small but tellingly descriptive Irish contingent - with films called Jig, Knuckle and A Boatload of Wild Irishmen - is The Guard. It partners Brendan Gleeson's Irish cop with Don Cheadle's visiting FBI guy searching for drug smugglers in the boondocks of Connemara.
Documentaries
In what, at first glance, seems a vintage year for the festival's documentaries section, a few titles and names leap out at first glance. Morgan Spurlock - who famously ate McDonalds and only McDonalds for his first doco, Supersize Me - has his ode to product placement POM Wonderful Presents The Greatest Movie Ever Sold included. The doco programme also includes the works of some noted directors including Errol Morris (Tabloid), Werner Herzog (Cave of Forgotten Dreams), and Wim Wenders (Pina).
Among local docos, the festival is screening Annie Goldson's Brother Number One which follows Olympian and transatlantic rowing champion, Rob Hamill to Phnom Penh to testify before a War Crimes Tribunal about the killing of his brother, Kerry Hamill, by the Khmer Rouge in 1978.
Music
The Band's singing drummer Levon Helm, hip-hop pioneers A Tribe Called Quest and country singer Merle Haggard all get the profile treatment in respective documentaries. But possibly the most impressive look at a veteran star on the programme is in Sing Your Song, which traces the colourful life of the remarkable Harry Belafonte.
Sci-fi
The robo-mother of all dystopian sci-fi movies, Metropolis, is screening with a print which adds 25 lost minutes to Fritz Lang's 1927 art deco vision of the future. Otherwise, the festival's big sci-fi flicks are from Japan. That includes the double feature of Japanese manga movie Gantz and Gantz Perfect Answer where two friends are trapped in a parallel universe where they become alien-fighting superheroes. While Space Battleship Yamato is the latest in a Japanese sci-fi franchise which dates back to 1974 - so obviously about time the rest of us caught up.
Sport
Sports docos include Senna, about legendary Brazilian Formula One driver Ayrton Senna in a film Gosden describes as "the most enthralling sports doco since When We Were Kings".
For fans of gentler pursuits, Fire in Babylon looks at the late 70s era when the West Indies were the dominant force in test cricket (despite losing a series in New Zealand in 1980).
Also, Bobby Fischer Against the World examines the strange life and times of the American chess champ.
Lowdown
What: NZ International Film Festival 2011
When: Auckland from July 14-31, Wellington July 28-August 14, Dunedin August 4-21, and Christchurch August 12-28. For regional dates visit the festival website www.nzff.co.nz
Where: The Auckland festival is based at the Civic, with some screenings at SkyCity Theatre, as well as the Academy, Rialto, Bridgeway and Lido cinemas.
Programme: Available in Auckland from June 22 and in Wellington from July 1.
- TimeOut