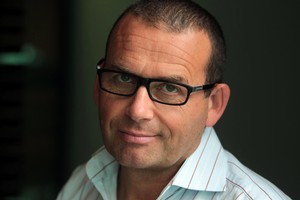 Paul Henry's brief return to television on Sunday night divided the nation once again, with Twitter and talkback radio heaving under the comments from impassioned members of the public.
Some claimed the 60 Minutes interview had turned them even more "anti" the broadcaster and others took the opportunity to support those he had humiliated while working on TV One's Breakfast show.
TV3's head of publicity Rachel Lorimer said ratings for the 60 Minutes interview were "through the roof" and proved Mediaworks decision to lure him on board was a good one.
The 60 Minutes episode pulled a rating of 10.2 among viewers aged 25-54, alongside TV One's Sunday programme, which achieved 6.0 ratings and also out-rated TV2's popular family comedies The Middle and Mike and Molly.
It also out-rated its competitors in the 18-39 age group while the Paul Henry interview was on air. In the final quarter of the broadcast, after the Paul Henry interview, TV2 out-rated TV3, proving that people had been tuning in specifically to see him.
"People are fascinated by Paul, he is a great broadcasting character of our time. The ratings were really high and I think it indicates that whether people agree or disagree with what he is saying, they are interested in what he has to say," Lorimer says.
Henry is due to begin his drive-time radio slot in July. As yet, no television projects have been confirmed.