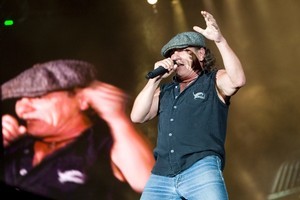 AC/DC frontman Brian Johnson refuses to watch his pal Steven Tyler on TV talent show American Idol - because he hates the programme.
The British rocker has no time for the reality TV series - because he hates to watch young wannabes have their hopes dashed.
"I don't like watching people getting humiliated. It hurts me. Some people are more nervous than others. When I was 16 and did my first gig, I was so terrified... Other guys, who maybe weren't as good... had bags of confidence," he told PopEater.com.
"Of course, as the years went by, I got more confident. I'm just terrified these shows might knock the stuffing out of a guy who is nervous. It's toe-curling watching those people being told they're not good enough."
And Johnson fears it's not the starry-eyed hopefuls who benefit from shows like Idol.
"It's making somebody a bloody fortune and it's certainly not the artists."
-AAP