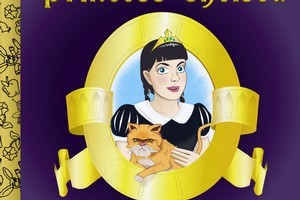 Album cover for Princess Chelsea's Lil' Golden Book. Photo / Supplied
Auckland artist Princess Chelsea may be inspired by the ethereal, rousing Disney soundtracks from her childhood, but she evokes much more than quirky, cutesy innocence on this debut album. While her love of classical greats - Schubert in particular - trills through the intricate orchestral moments of the album, the themes are embedded in deep, twisted quarter-life angst.
Frack, her chilling, mostly instrumental attempt at the end of the world, actually sounds like it could be just that. Elsewhere she weaves between angelic vocals and acerbic wit, making poignant statements in songs like Yulia, and Overseas, that earn the album a patriotic salute.
Stars: 4/5
- TimeOut