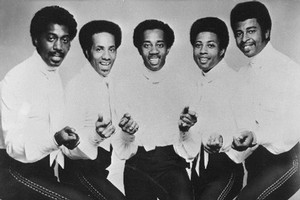 Motown Records founder Berry Gordy Jr. is reportedly investing $100 million (NZ$128 million) into a Broadway musical of his life.
The 81-year-old music mogul - the creator of the legendary music label, widely regarded as the home of soul music - is developing the production to tell the true story on the inception and running of the label, which had 110 top 10 hits in the US between 1961 and 1971.
Berry is believed to be working with former Universal Music CEO Doug Morris and Rent producer Kevin McCollum on the autobiographical story, which will be set against a backdrop of the 60s civil rights movement in America.
A source told the New York Post newspaper: "Berry's been wanting to do this for a long time. He's got the money and investors lined up.
"He's trying to involve Diana Ross and Smokey Robinson. This is Berry's chance to set the record straight."
Stars to emerge from Motown Records include Stevie Wonder, The Temptations, The Supremes, The Miracles, The Four Tops and the Jackson 5 among many others.
One of the issues the musical may address will be the relationship between Berry and singer Marvin Gaye, which was notoriously difficult and saw them fight over various things, including the amount of control Berry had over which songs Marvin recorded and released.
Berry notoriously called his protege's track What's Going On "the worst record I ever heard".
As Berry owns the rights to most of the Motown back catalogue, others have found it incredibly difficult to tackle Marvin's story, with directors F. Gary Gray and Cameron Crowe recently abandoning a biopic after saying it was "impossible" to license his music for the soundtrack.
Another source said: "Berry basically owns the rights to the Marvin Gaye story. And he's been quietly blocking the scripts and music because he doesn't want his name dragged through the mud."
However, Berry's publicist Adrian Bryan-Brown denies these claims, saying: "All licensing of anything Motown has to go through EMI. Mr. Gordy is unaware of any projects being blocked."
- BANG! Showbiz