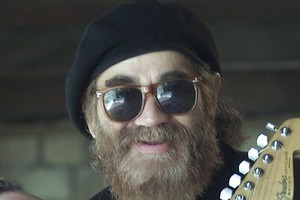 Billy TK snr and Doug Jerebine - New Zealand's own godfathers of psychedelic stoner rock - will open for Kyuss Lives! next month.
The pioneering stoner rock band from Palm Desert in California play the Powerstation on May 13 and 14 (with the latter date sold out).
While TK, who was a member of late 60s, early 70s acid rockers Human Instinct, and Jerebine, who wrote many of that band's best songs, are both in their 60s, rest assured they can still conjure up a psychedelic racket.
Meanwhile, Wellington's up-and-coming scuzz metallers Beast Wars open the Wellington show on May 15 to coincide with the release of their debut album.
-TimeOut