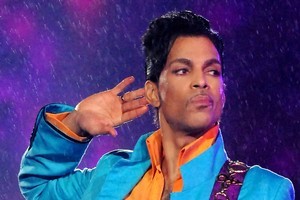 Just when you thought music channels with actual music on them were becoming an endangered species, up pops MTV Classic with music and videos 24 hours a day. It'll be just like the old days. Yes, that's right kids, MTV was once a music channel. And a mighty fine one at that.
MTV Classic will start on June 1 on Sky Channel 61 and complement MTV New Zealand, which screens deep-thinking anthropological shows such as Jersey Shore and The Hills.
Aimed at 25 to 40-year-olds, the music channel focuses on the sounds that have been part of the pop culture landscape since the network started in 1981.
So that means the past and present hits of international artists such as Madonna, Red Hot Chili Peppers, Michael Jackson and Prince, alongside New Zealand acts Crowded House, The Exponents and Shihad, as well as MTV series like MTV Unplugged, Behind the Music, and Storytellers, and other shows made up of footage from the network's archives.
-TimeOut