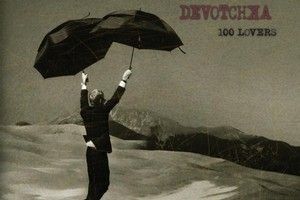 DeVotchKa's new album begins exactly as long-time fans would expect - like the dreamy first shot in a David Lynch movie.
The achingly romantic opener The Alley sums up what this Colorado quartet is all about - passion and soaring dramaticism.
The band marries its world fusion roots with American indie rock on tracks like The Common Good but adheres purely to ethnic influences on Bad Luck Heels and Contrabanda.
Stars: 3/5
- VIEW