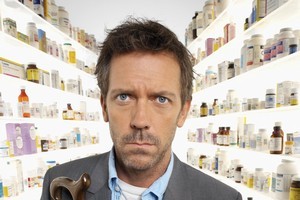 The star of United States television medical series House, Hugh Laurie, is on his way to New Zealand and Papua New Guinea to film a feature adaptation of the novel Mister Pip.
Mister Pip, written by New Zealand author Lloyd Jones in 2006, tells the story of the last white man left on the strife-torn island of Bougainville, Papua New Guinea.
He reopens a school and reads his favourite novel, Great Expectations, to the students, inspiring a gifted 14-year-old named Matilda.
Laurie, of Blackadder fame, who now stars in House, will film in New Zealand and on Bougainville in May.
The New Zealand Film Commission, New Zealand on Air, TV3 and a number of overseas parties are funding the project.
"It's an immensely touching, unique, yet completely unsentimental story of love. It is unlike any script I have read, or any story I have ever heard. Plus I get to go to Papua New Guinea and call it work. I am a very lucky man," Laurie told the Hollywood Reporter.
New Zealander Andrew Adamson, who directed the first two Shrek films, will direct and produce Mister Pip.
-NZPA