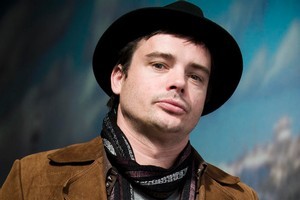 Actor Leighton Cardno plays Leo in TV2 drama Go Girls.
The book I love most is ... Jack Kerouac's On The Road. I read it for the first time just after leaving New Zealand for the first time, having nothing with me except a sleeping bag, a gas cooker and my backpack. As I read, I found the book closely akin to my own living circumstances and, as I delved further into the story, the more comfortable I felt about not knowing where I was going or what I was going to do next.
This book made me feel okay about pursuing the great unknown and embracing the now.
The book I'm reading right now is ... J.D. Salinger's The Catcher in the Rye ... I still can't see why someone would kill John Lennon.
The book I'd like to read next is ... Christopher Hitchens' God Is Not Great. Good to hear the evidence from both sides.
The book that changed me is ... Eric Schlosser's Fast Food Nation. Suddenly I became consciously aware of the ghastly process that made up the staple diet of my 20s. I was shocked. Only to find at 3am on a Saturday night while standing in line for three cheeseburgers, two fries and a shake, that I had no memory of ever reading the book.
The book I hope I'd never read is ... Book of Evolution by Sarah Palin - "And on the seventh day God created a Moose and then I shot it ... "