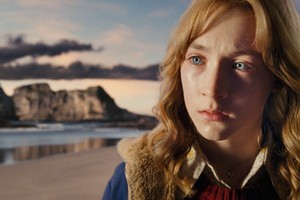 Teenage Irish film star Saoirse Ronan hopes there's still room for her in Sir Peter Jackson's adaptation of JRR Tolkien's The Hobbit.
In an interview with the Los Angeles Times, the 16-year-old Oscar-nominated actress, who starred in Sir Peter's 2009 film The Lovely Bones, rejected reports she had already been cast as an original elf character named Itaril but said she was optimistic about the being offered a role in the two-part Hobbit series.
"Pete is adding a lot of characters in the film adaptation," she said. "Hopefully they have a part for me."
She added that her main motivation for joining the franchise is the opportunity to work with Sir Peter again in New Zealand - where early filming of the two Hobbit films was already underway.
"It would be great to go back. I love Pete," she said, adding that she expects Sir Peter's take on The Hobbit to be more lighthearted than his previous Lord of the Rings trilogy.
Ronan's next film, Focus Features' thriller Hanna, is due to open in United States cinemas on April 8.
- NZPA