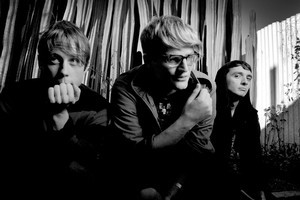 The finalists for the second Taite Music Prize - a trophy with a cash award given in memory of music journalist Dylan Taite and judged on artistic merit regardless of sales - are out.
Eight New Zealand albums released in 2010 are in contention for this year's prize. They range from familiar names to indie newcomers and musically from art music to hip-hop soul.
The winner, to be announced in Auckland on April 20, will receive a cash prize of $10,000.
Last year's winner was Lawrence Arabia with his Chant Darling album.
The finalists are ...
Forest: Songs by Hirini Melbourne - Dudley Benson (Golden Retriever Records)
Please Turn Me Into the Snat - Connan Mockasin (Self Released)
Modern Fables - Julia Deans (Tardus Music)
Form - Die! Die! Die! (Flying Nun)
The Liberation Of - Ladi6 (What? Music)
Passive Me, Aggressive You - The Naked and Famous (Somewhat Damaged)
Buffalo - The Phoenix Foundation (The Phoenix Foundation)
Means - Street Chant (Arch Hill Recordings)
*What do you think of the finalists? Who should win? Who did they miss out? Leave your comments below...
-TimeOut