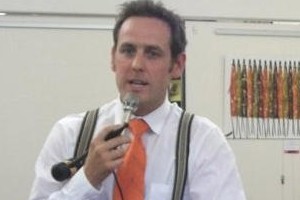 An American legal dispute over the auction of art works by Salvador Dali and etchings of work by Rembrandt has spilled over into New Zealand.
Michigan-based Park West Gallery runs art auctions aboard Royal Caribbean and Carnival Cruises liners. One of its cruise auctioneers, Chris Lindsay, who moved to New Zealand with his family last month, is working with another former Park West colleague at W T Macalister Ltd, trading as Watson's Auctions in Christchurch.
But the Auctioneer's Association here says Lindsay is not yet registered to conduct auctions. The association's chief executive, John Ward, said that he had checked on Wednesday whether Lindsay had been added to the licence of McAlister and he had not. Lindsay says he has applied for registration.
There have been two court battles in the United States over whether it is legitimate for Park West auctioneers to sell artworks under the Rembrandt and Dali names. Park West describes itself as one of the largest independently owned art galleries in the world and is reported to have grossed as much as US$300 million ($400 million) annually from auctions, including those on 85 cruise ships.
But the Detroit Free Press reported that one cruise passenger, 60-year-old nurse Marti Szostak, felt she was "swindled" by the company's art auctions aboard Royal Caribbean cruise ships in 2005 and 2007. She said she bought 21 pieces of art, including limited-edition prints by Salvador Dali and Rembrandt, for US$48,000 ($63,000). But art experts told her that her art was worthless - so she is suing Park West and its founder Albert Scaglione.
"I was sick, I could hardly breathe," Szostak said.
According to the newspaper, in a separate defamation case last year, a federal jury made a US$500,000 ($656,000) ruling in favour of Global Fine Arts Registry, a Phoenix-based website that said the gallery had defrauded auction customers. Park West has appealed the ruling, and court action continues.
Chris Lindsay is involved in putting together a New Collectors Art auction for Watson's, which takes place tomorrow. The company's website says he has been auctioning classic cars, but he said that was under the supervision of his licensed colleague.
Lindsay told the Herald on Sunday that the Dali works sold by Park West had been authenticated by Bernard Ewell, an expert from the Dali Museum in Florida.
Park West had also sold new etchings that had been produced from old Rembrandt plates, he said. Some of the etchings had been produced in 1999.
"The key fact then was to explain to your guests what the image is and what time it was pulled from," he explained.
"I think if you look deeper into Park West you will find they are a good gallery" he added. "They have been in business for 40 years. It's a family business [taking] art to the people."
carolyne.meng-yee@hos.co.nz