Two 'superhero family' shows debut this week. Deborah Hill Cone makes her pick.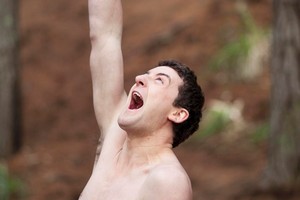 There is a rule that you will never see a normal, bog-standard family on television. The kind where they drive each other crazy sometimes but, when push comes to shove, sort of like each other, too.
Nope, on screen, it's compulsory: all families must be deeply stuffed up. But now there is a whole new category of dysfunction: your family can be off the planet.
It's obviously a zeitgeisty thing because we have two shows débuting next week with the same idea - a family with superpowers.
No Ordinary Family is an American show about a family who acquire superpowers when their plane crashes into a Brazilian river. The Almighty Johnsons is a New Zealand show about four brothers with superpowers who are descendants of Norse gods. But only one show has lines such as "Buggery bollocks". Only one show has characters who say "Save the beer" when there is an epoch-ending earthquake. And only one show has lots of rooting.
Yes, you guessed it, I liked the New Zealand one best.
The Almighty Johnsons is like a supernatural Outrageous Fortune. Here's what youngest brother Axl says on being told on his 21st birthday that he is a Norse god: "F*** this, you guys are mental." If you are going to expect viewers to swallow some unbelievable fantasy like prophecies of doom and a mother who turned into a tree, you need to juxtapose it with lots of banal details. So Almighty Johnsons works best when it is not trying to do too much - just being bawdy and funny rather than providing a searing commentary about the soullessness of modern suburban life.
But Americans just can't help themselves. Their show, No Ordinary Family, tries to do everything.
It bills itself as a comedy-drama-sci-fi and, if that wasn't one genre too many, it also wants to be a self-help manifesto. There are action crime sequences and sinister characters and faceless corporations as well as family conflict and personal psychodrama. Enough already. And just when No Ordinary Family seems a bit funny and quirky, they spoil it by inserting some sincere heartstring tugging.
The family with superpowers is not a new idea - animated feature The Incredibles did it first. Although, curiously, at times the Pixar creation seemed less cartoonish than No Ordinary Family. But if you are determined to add a superpower family to your viewing schedule this year, I would recommend you choose the only show where superheroes might say "Let's go and get coma'd".
The Almighty Johnsons, TV3 tonight at 9.30pm; No Ordinary Family TV2, Thursday at 8.30pm.
- Herald On Sunday / View