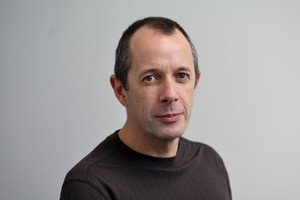 Seeing it's Christmas, we thought the penultimate TimeOut of the year should be its very own variety show.
So, septuagenarian Santa Claus-like country crooner who's been world famous in New Zealand longer than he's been world famous anywhere else in the world? Check.
Famous and attractive young couple in a sexually-charged romantic comedy with a sideline in pharmaceutical politics? Why not?
The best movies and the best games of the year? Sure thing.
And the best music? Sorry. Did that last Saturday if you missed it. It's online at here if you need to argue about our choices. But if you do, you'd be wrong, so wrong...
A guide to where the best fun to be had on New Year's Eve is? Yes, look a bit to the left. Oh, and this week's What's On extends all the way up to January 2, in case you need to be able to identify whether that's Fat Freddy's Drop, the Black Seeds or Katchafire booming towards you from the pub at the other end of the beach.
So plenty to be going on with. And going on we are. Unlike some sections around here - hey, you lot in Canvas, can you just keep it down? - TimeOut crashes on through, uninterrupted in the next few weeks but with some minor adjustments to help make it useful to your summer fun.
TimeOut ends the year in good heart. Not only has our readership increased this year, none other than Taika Waititi named us his "favourite newspaper pullout magazine" at the Visa Entertainment Awards, which, yes, we did help sponsor, the other week. Hey, but that was before we put him on the cover.
It's my favourite newspaper pullout magazine too. But then again, I know the fine folks who actually do the real work on it. And this allows me to say thanks and a Merry Christmas to them and also to you, our readers.
In closing, I'd like everyone to remember the immortal words of the O'Jays - sure, someone else wrote it for them but it sure didn't make sense until they sang it in three-part harmony. That "Christmas just ain't Christmas, New Year's just ain't New Year's without the one you love". Even if they did just eat the last slice of pavlova. Cheers.
-TimeOut