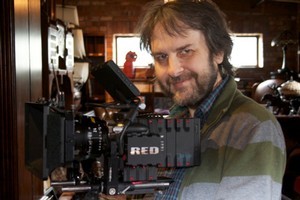 New Zealand filmmaker Sir Peter Jackson's two-film adaptation of The Hobbit will be shot in 3D using about 30 digital cameras, the company which sells the cameras says.
Red Digital Cinema company founder Jim Jannard confirmed the move on his company's website today.
"At least 30 cameras will be required by the 3D production," he said.
The high-resolution cameras can shoot up to 120 frames per second and are relatively small and light, which means two can be mounted side-by-side for shooting the dual sets of images required for a 3D film.
Mr Jannard flew to New Zealand earlier this year with members of his team so Sir Peter could test the cameras.
"Everybody at Red is incredibly proud that (Sir) Peter has chosen the Epic (model)," he said.
"The Hobbit is a major production, and could have chosen any camera system that they wanted.
The fact that they went with us is extremely gratifying."
Jackson tested an early prototype of the cameras in 2007, when he used two of them near Masterton to produce a short war film, Crossing the Line, the first film made with the prototype.
"The image Red produces has a much more filmic feel than most of the other digital formats," Sir Peter said at the weekend.
"I find the picture quality appealing and attractive and, with the Epic, Jim and his team have gone even further."
The camera not only had "cutting edge technology, incredible resolution and visual quality" but was a practical tool for film-makers, because it was not required to be linked by cumbersome cables to data storage devices.
-NZPA