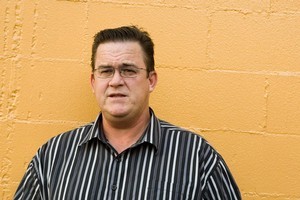 Television New Zealand says it has received a "substantial" number of calls from people interested in Paul Henry's job.
The Breakfast co-host's resignation was announced on Sunday after he made racists comments about Governor-General Sir Anand Satyanand not looking or sounding like a New Zealander.
By yesterday afternoon, TVNZ had already received expressions of interest from "some very talented people", spokeswoman Megan Richards said.
While she could not give numbers or say whether those interested were within TVNZ or outside, she said she had been told the "phones were running hot".
"It's early days so we wouldn't expect any developments just yet, and in the meantime it's likely we'll continue to rotate presenters as we've done successfully in the past."
Presenters Rawdon Christie and Greg Boyed have been standing in as Henry's replacements.
A spokeswoman for rival MediaWorks, which owns TV3 and RadioLive, refused to comment when asked whether Henry might have a future with it.
"We don't comment on media speculation," she said.
However, TV3 reported last night that the company had "not ruled out" working with Henry.
Prime Minister John Key said it was not for him to say whether Henry should be employed elsewhere in the media.
He took from Henry's apology statement that the broadcaster acknowledged he had made mistakes and would learn from those.
"But what the future holds for Paul Henry is to a certain degree a matter for Paul Henry or others who might employ him."
TVNZ has also left the door open for a return. Chief executive Rick Ellis said: "I would hope that we are a forgiving society and that over time, time will heal and that ultimately we may see Paul back on our screens again."
Mr Key said that given the level of media coverage of Henry's mockery of the name of Delhi Chief Minister Sheila Dikshit, it was possible India believed an official diplomatic protest was appropriate.
He would not say if he thought India had over-reacted.
"I wouldn't want to say that. We just dealt with the situation as necessary."
Mr Key said New Zealand had tried to point out they were the words of one broadcaster and not of the government.
Meanwhile, major newspapers in New Delhi carried news of Henry's resignation yesterday.
The Statesman had it on its front page, under the headline "Dikshit Baiter Quits", alongside a story about four police officers in Melbourne being sacked for sending racist emails.
The Hindu also ran a front-page story, and the Indian Express ran a report headlined, "Cornered over remark on Dikshit, Kiwi anchor quits".
The Times of India had Henry on page five, with a photo of him berating reporters outside his Auckland home alongside one of Ms Dikshit.
Messages have continued to flow into internet messageboards and social networking sites on the issue - some abusive of TVNZ, others calling for Henry to start his own show.
There is even an online petition called, "We want Paul Henry back on Breakfast", which had more than 500 signatures yesterday.
A "Bring back Paul Henry NOW" Facebook group had more than 30,600 members, some of whom said they would boycott Breakfast until he was reinstated.
One woman wrote: "I need a bereavement week off work after not having Paul ever in the mornings again. I'm going to need grief counselling. Kia kaha, Paul."
POSSIBLE CONTENDERS
SEAN PLUNKET
Former co-host of Radio New Zealand's Morning Report, now with Newstalk ZB in Wellington. Also presents TV3's weekend political show The Nation. Attracted controversy when he took RNZ to the Employment Relations Authority in 2009 after he was banned from writing a political column in Metro.
TIM WILSON
One News' US correspondent. Has a regular slot on Breakfast. Very popular with TVNZ hierarchy. Has filled in for Henry before and past speculation has named him as a possible replacement.
JACK TAME
Although relatively inexperienced, he is well regarded by TVNZ management and has filled in for Henry on the show before.
OLIVER DRIVER
Was a popular host of Sunrise, Breakfast's competition on TV3 which was axed in April .
RAWDON CHRISTIE OR GREG BOYED
Both good newsreaders but perhaps a bit too "dry".
- Additional reporting: Claire Trevett, NZPA