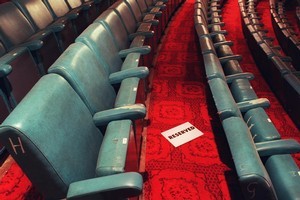 Movie lovers desperate to get a seat to up-and-coming blockbusters can now book tickets up to six months in advance.
Bookmyshow.co.nz website has launched the service, which guarantees fans a seat to the opening night and allows them to pick the best seat in the theatre.
Movies available for pre-booking include Voyage of the Dawn Treader, Tron: Legacy and Yogi Bear.
General manager Matthew Preen said pre-booking was available through a number of New Zealand cinemas. Punters could pre-book tickets for the first three days a movie was showing.
"Customers have told us they want to be guaranteed a seat to the opening night for the big releases," he said. "As far as we are aware, this service is not available anywhere else in the world."