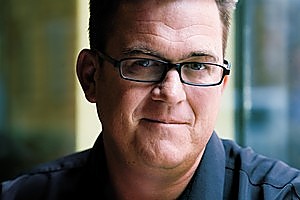 First up, my disclosures regarding TV3's Saturday morning political show, The Nation. I was a panelist on its first episode, when it was fronted by Stephen Parker.
Also, I once went out for an excellent lunch with new host Sean Plunket and a few other reprobates that ended when my hair caught alight in one of the candles at SPQR. And I borrowed some purple sunglasses from fellow panelist Noelle McCarthy.
Right, now I have got that out the way ... what, in all my totally unbiased, uncompromised opinion, do I think of the new The Nation?
The somewhat staid format might not have changed, but it is a very different beast now that it is helmed by national treasure Plunket. In fact, TV3 could risk confusing the baby brigade by calling it Plunket, since the Plunk looks so totally at home in his new media habitat.
He gives the show a comfortingly burnished quality. I kept expecting him to say: "Don't worry, you're in safe hands now", like he's the Dr Quinn, Medicine Woman of New Zealand politics.
However, I am not sure what that makes his off-sider, Duncan Garner.
For some reason, Garner always reminds me of Diesel 10 on Thomas the Tank Engine. He might not be the most useful engine, but as a dirty diesel he never runs out of puff. I suppose that means Plunket is actually the Fat Controller - and he certainly had everyone going full-steam.
In the first interview, Garner bumped up to David Cunliffe's buffers about his leadership aspirations. Toot toot! "I'm not ruling anything in," Cunliffe said. "You're not ruling anything out?" Cunliffe: "I'm not going there at all." The panellists, Noelle McCarthy and John Roughan, got the chance to get about three words in after this.
The second interviewee was Tory peer Lord David Howell. The fact that as Minister of State he even thought it worth coming to the Pacific Forum was interesting, although I loved him best for his impeccable grammar. You don't hear New Zealand politicians saying: "This huge recession out of which we're digging ourselves". ("There are some crimes of grammar up with which I will not put.")
The last item was a pre-recorded story about the Business Roundtable. It looked as if it had been made by a fourth-former for a school project. I hate to think what Lord Howell would have made of the reporter's diction.
I was puzzled about this activity "farmeen", as well as "retreateen" and "selleen". The panel got another three well-enunciated words in and then the show ended with a Skype link to splenetic blogger "Bomber" Bradbury. Mad lefty tossers, mad Tories - the show had it all. But I do have a few suggestions to make.
It is undignified to get the Fat Controller to read out naff book competition promos. It undermines the gravitas of the programme - The Nation could potentially bring down a government, so if you want giveaways, watch Lotto.
Also, the panel might like the chance to get more than three words in. Roughan asked Cunliffe an excellent question about Labour's position on foreign ownership of farms. He and McCarthy didn't get the chance to say much else.
Other than that, it was suspiciously like a real, sophisticated grown-up current affairs show. Peep peep!
*The Nation plays on TV3 Saturdays at 11am and repeats Sundays at 8am.
-Herald On Sunday / View