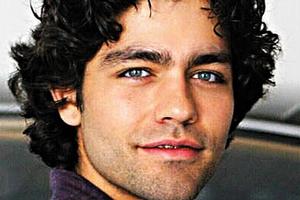 He's famous for playing someone famous on television and now Adrian Grenier's own movie about celebrity is bringing him to New Zealand.
The American actor who plays Vincent Chase in the comedy Entourage is to attend the NZ International Film Festival screenings of his documentary Teenage Paparazzo.
Grenier directed the film about the Hollywood fame game which focuses on 12-year-old paparazzo photographer Austin Visschedyk, who became a mini-celeb in his own right because of ties to the actor.
In Entourage, Grenier's Chase is a next-big-thing star who has brought his brother and friends with him to Hollywood from New York.
Mark Wahlberg is a producer on the show, which is loosely based on his own experiences.
Grenier will host Q&A sessions after screenings of Teenage Paparazzo in Auckland on July 18 and in Wellington on July 25.
Other festival guests include prominent Australian director Gillian Armstrong in support of her documentary Love, Lust & Lies.