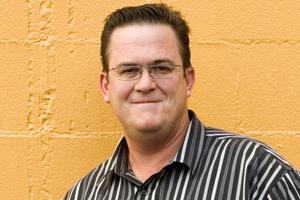 Radio New Zealand's Morning Report host Sean Plunket has resigned.
Plunket has co-hosted Morning Report since September 1996 and has won numerous media awards for his work.
The state broadcaster's head of news, Don Rood, said Plunket would be staying on until September 8.
"Sean has given no reason but there is a resignation letter," Mr Rood said.
A spokesman said Radio New Zealand would be "following processes internally" and did not have any more information.
Asked what those processes were, the spokesman said: "Staff need to be advised".
Plunket has not had a smooth relationship with his employer and last year took Radio New Zealand to the Employment Relations Authority after he was banned from writing a political column in Metro Magazine.
Radio New Zealand argued that Plunket had a conflict of interest. RNZ chief executive Peter Cavanagh said a political column could lessen Plunket's perceived objectivity as a Morning Report host.
The Authority agreed that RNZ had the right to decide if Plunket's activities could be deemed an "actual or potential" conflict of interest.
However, the Herald on Sunday reported that RNZ had changed its mind and allowed Plunket to go ahead with the column this weekend.
Plunket told the newspaper that he had reached an agreement with RNZ and his first column would appear in next month's Metro.
Asked how he would describe his relationship with Radio NZ chief executive Peter Cavanagh, he said: "It's professional."
Plunket has also worked in television, including stints on Fair Go, a number of years as TV3 political correspondent in the press gallery and with current affairs show Holmes.
- NZHERALD STAFF with NZPA