Rating:
4/5
Verdict: Accomplished debut from Pluto bandmates.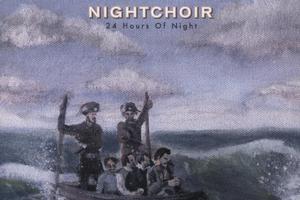 Pluto were always more than just main men Milan Borich and Tim Arnold, with the deft playing of bass player Mike Hall, drummer Michael Franklin-Browne, and keyboardist Matthias Jordan a thrumming and propulsive presence.
That trio make up Nightchoir - and their debut album might start out a little forlorn but by the end of first track Glass Tiger it has already built into something compelling and rich, with lashings of bent and breezy guitar twang.
Initially the project started out as Hall's baby, but when he called on his two mates to help, Jordan bought some of his songs to the table that he and Franklin-Browne had been working on, and Nightchoir became a band.
The title track escalates into a stirring wall of sound, with a fervent vocal akin to Tim Finn's trebly lilt, whereas Come Away takes a more plaintive turn with some delicious slide guitar and Anna Coddington chiming in with some lovely sweet lines.
The album really starts to take off with the head-bobbing groove of Waterfall Home which also includes alien invasion keyboards; it swoons and swirls on the epic Don't Want To Look before R 'n' R Star which, despite what the title suggests, is not a rock 'n' roll song but a gentle and tender beauty; and the suave shuffle and snap of Stranded has a touch of white boy psychedelic soul to it.
Nightchoir create music at its understated yet riveting best.