Rating:
4/5
Verdict: Who feels like dancing?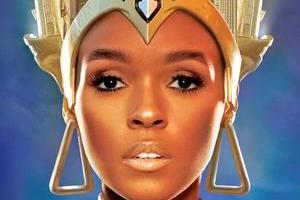 When nifty-footed, quick-witted Janelle Monae burst on to music blogs with her high speed retro video for 2007 hit Many Moons, she quickly became the hottest new thing on the scene.
It didn't take long for Sean "Diddy" Combs to jump on board, and he produced this album. Theatrical head-dress is just the first sign that Monae's music is meant to be an experience. The album's eerie orchestral opener, wrapped with applause and then bursting into the bassy-funk of Dance or Die harks back to the 24-year-old's original plans to be a Broadway performer. And she thrusts the album between velvet-curtained stage production, big-booties in the nightclub, glittery-dressed soul singers, shiny-shoed funk musicians and even hair-shaking rock'n'roll - some she pulls off better than others.
Tingling your hairs, then tickling your feet, Monae's energetic combination of musical genres urges you to clap your hands, slap your knees. And then, do it double time.
In the sped-up funk and soul of Faster, Monae is "shaking like a skitzo".
Then in Cold War (one of the singles) she is a finger-wiggling pop-star, while in Come Alive (The War of The Roses) she is a screeching, dirty rocker - and a schizo again.
There are 18 tracks, but some are one-minute theatrical teasers that bridge the different genres and allow the album to roll together like one long party playlist.
The Tightrope music video