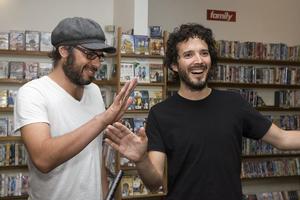 Jemaine Clement has admitted he found it easy to quit the Flight of The Conchords TV show after two seasons, because of the gruelling workload.
The Kiwi actor will perform in Los Angeles with comedy partner Bret McKenzie this weekend on the latest leg of their sellout live world tour.
Speaking to the LA Times ahead of the show, where tickets are going for up to US$1000 ($1470), Clement said: "I think we just took on too many jobs, writing the scripts and the songs as well as acting. It was 14-hour days and it was incredibly difficult."