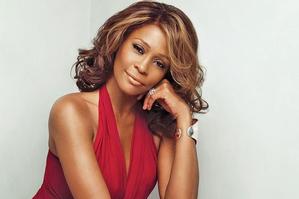 Super diva Whitney Houston will be saving all her love for Taranaki when she jets into town for a one-off New Zealand show in March.
For those who adore the soaring high notes of I Will Always Love You, Australia's loss is New Zealand's gain. Houston scheduled the New Plymouth trip after cancelling a Perth concert scheduled for that night.
Her Australian promoter blamed AC/DC and George Michael for the change of plans.
The heavy-metal band and English pop star had taken 95 per cent of the available rock'n'roll air ride trucks available to transport sound and light equipment in Australia that weekend, he said.
The tour is part of a comeback for Houston, who admitted drug use in an interview with Oprah Winfrey last year.
It follows last month's sell-out visit to the Taranaki city by 1970s rock legends Fleetwood Mac.
Houston will perform at New Plymouth's TSB Bowl of Brooklands on Saturday March 6, during Taranaki anniversary weekend.
The show is part of her worldwide Nothing But Love tour, which also includes stops in Asia, the UK, Europe and Australia.
Tickets for the New Plymouth show go on sale on February 8.