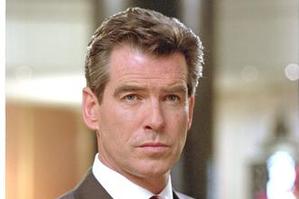 Pierce Brosnan says has never watched Daniel Craig as James Bond.
The handsome actor – who played the suave spy in four movies until 2002's Die Another Day – hasn't seen Daniel take on the role of 007 in either Casino Royale or Quantum of Solace even though he has tried to see the films.
Pierce said: "I haven't seen Daniel in the role. I tried watching it on an airplane. I thought 37,000 feet was a good distance to watch it from and it broke down right at the beginning.
"The attendant came and changed it and it broke down a second time, so I figured, 'OK. The Gods must be saying something...' So I never went near it! I just thought, 'Let sleeping dogs lie.'"
After his disastrous attempt to watch one movie, he decided to not even open the box when he was given a copy of Quantum of Solace.
He added: "I got the Academy screener for the last one and I turned it on for my boys and I left them to it. I didn't go near it."
- BANG! SHOWBIZ