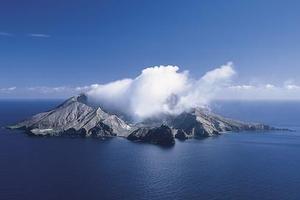 White Island in the Bay of Plenty will provide a backdrop to the latest instalment of the Narnia films.
The third movie in The Chronicles Of Narnia series - based on the classic children's books by C S Lewis - will be released next December.
White Island Tours marketing executive Patrick O'Sullivan said the filming, which was done without the cast, took place just before Christmas.
"We went out there with a film team, and left one guy with them to ensure they did not fall into any holes."
The main filming of movie, The Voyage of the Dawn Treader, was understood to be taking place in Australia.
The first movie, The Lion, The Witch and The Wardrobe, was released in 2005, and was followed by Prince Caspian in May last year.
- NZPA