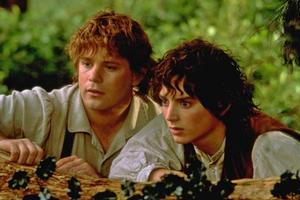 New Zealand's film industry is on a roll, despite fears the rising dollar may put off Hollywood producers.
A string of big-budget movies are being filmed or planned, including Peter Jackson's next three projects and a big-screen version of classic cartoon Yogi Bear.
That's a major contrast to Australia, where the rising dollar saw Sydney lose two big-budget movies, superhero flick Green Lantern and xXx: The Return of Xander Cage.
But Auckland Film Studios chief executive Kieran Fitzsimmons said the value of the dollar wasn't the "be-all-and-end-all" for producers.
"When our dollar hit US80c two years ago we were overrun with production."
Blockbusters filmed here include The Last Samurai, Vertical Limit, 10,000 BC and Wolverine.
And Kiwi-directed movies made here include Jackson's Lord of the Rings trilogy, Andrew Adamson's Chronicles of Narnia and Roger Donaldson's The World's Fastest Indian.
There are no signs of interest waning. Tracker, starring English actor Ray Winstone, is being filmed around the country and the cameras will start rolling on Yogi Bear - featuring the voice of Justin Timberlake as Boo Boo - at Woodhill Forest, northwest of Auckland, next month.
Jackson will also film The Hobbit, Dambusters and The Adventures of Tin Tin here.
"When Peter Jackson chooses to film elsewhere we've got a problem, and when Peter Jackson leaves New Zealand we've got a problem," said Fitzsimmons. "But until then it's all positive."
Fitzsimmons said New Zealand would always be a prime production location due to its diverse environment and ability to offer First World service for Third World prices.
"We're known for our No 8 wire approach to service. We just get in and get the job done."
Experienced New Zealand producer Tim Coddington said filmmakers would go wherever necessary to make their movie.
Coddington, who is producing Yogi Bear, a mix of live action and animation, said the only things New Zealand lacked were proper studios and sound stages.
"Hundreds of millions of dollars hasn't come here in the last three years because of that, the lack of proper infrastructure."
Film New Zealand acting chief executive Sue Thompson said it was important to market New Zealand as a cost-effective location without selling it as the "$2 Shop of the South Pacific".