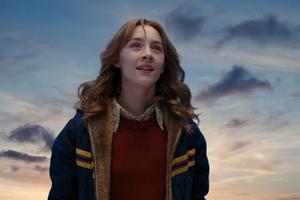 Some of Hollywood's biggest names will grace the red carpet next month at the premiere of The Lovely Bones.
Wellington's Embassy Theatre is hosting the premiere on December 14, and the film will be released on cinemas on Boxing Day.
Saoirse Ronan, the film's 15-year-old star, is expected to attend, alongside Susan Sarandon (who plays her grandmother).
Kiwi actresses Rose McIver and Carolyn Dando and director Peter Jackson are also tipped to appear.
The Lovely Bones is based on the novel by Alice Sebold and was adapted into a film by Peter Jackson and writing partners Fran Walsh and Phlipa Boyens.
The movie also stars Mark Wahlberg, Rachel Weisz, Stanley Tucci and Michael Imperioli.
The plot follows the story of Susie Salmon, a young girl who watches over her family and killer from heaven after she is murdered.
Fans will be able to collect autographs on the day.
- NZ HERALD STAFF