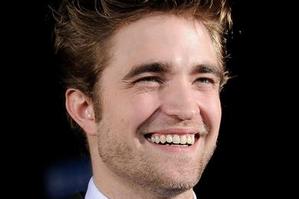 Twilight mania is taking over.
The second edition of the Twilight series New Moon is already breaking sales records ahead of its release.
New Moon has become the biggest advanced ticket seller, according to Fandango.com, and looks set to become one of the highest grossing movies ever.
According to industry-insider Nikki Finke, the movie is currently accounting for 86 per cent of weekly sales on the movie website, out-selling cinema powerhouses like Star Wars: Episode III - Revenge of the Sith, Harry Potter and the Half-Blood Prince, The Dark Knight and its own prequel Twilight.
Speculation is rife whether these presale numbers will mean New Moon will be able to break the 100 top grossing movies of all time.
The prequel Twilight managed to make $US383 million despite being made for the slim budget of $US37 million.
New Moon would have to make over $US432 million to break into the exclusive club.
Despite this, Twilight seems to have firmly cemented its foot as a cult classic.
In an unexpected move author Stephenie Meyer has said she doesn't plan to continue with the Twilight series, despite selling more than 70 million copies of her book.
Meyer told Oprah Winfrey during an interview this week she had no plans to continue with the series, saying: "I've got to cleanse the palate ... I'm a little burned out on vampires right now."
When asked if she would consider coming back to the novel after a respite she said: "I wrapped up Breaking Dawn [the fourth novel] in a way that I felt satisfied with, so if that moment didn't come I'd feel okay."
Regardless of her decision, the third movie Eclipse is expected in cinemas in mid 2010.