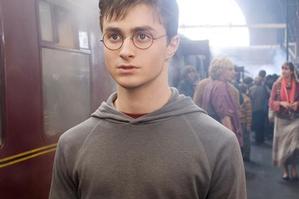 LONDON - Clean-cut Harry Potter star Daniel Radcliffe has been photographed allegedly smoking a marijuana joint at a party in London.
The Daily Mirror newspaper splashed the photos across the front
page of its edition on Friday, saying the pictures were taken by
fellow partygoer Wadia Tazi.
Tazi said he did not initially recognise the world-famous 20-year-old actor who, he said, told partygoers: "I love weed".
"Daniel looked spaced out and away with the fairies," Tazi told the
newspaper.
"I was surprised by his behaviour.
"He is a kids' favourite. I'm not sure what his fans will make of it.
"At one point, a girl dragged him away, saying: 'Come on Daniel, follow me. You don't trust me, do you?' She pulled him into the toilet and started drawing a huge comedy beard on his face."
- AAP