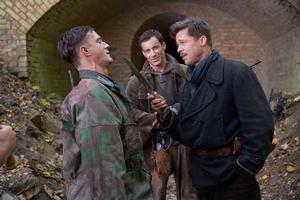 While the Peter Jackson-produced District 9 has surrendered its number one position at the US box office to Quentin Tarantino's Inglourious Basterds, it's spent a second week in the top spot here. The South African-set sci-fi flick capped off a $825,855 first week with a $400,885 second weekend, topping Basterds' $346,749 NZ opening weekend.
Meanwhile, the US$30 million ($189 million) budget District 9 is already happily in the black with its worldwide take of US$80 million so far, including nearly $73 million after two weeks at the US box office.
Inglourious Basterds is receiving mixed reviews locally (four stars in TimeOut vs 1.5 in the Dominion Post) and internationally but looks set to be Tarantino's most successful film since Pulp Fiction.