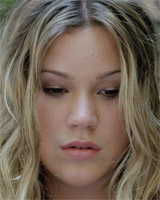 British soul singer Joss Stone is recording a song for US democratic presidential candidate Barack Obama, it has been claimed.
The Fell in Love With A Boy singer was reportedly asked to lend her voice to the song - which will be used as a theme to Obama's election campaign later this year - because she will appeal to voters of all races.
A source told Britain's The Sun newspaper: "Joss is a big supporter of Barack Obama and was very excited to be asked to do this for him. He sent her a personal message asking her to get on board.
"He has always admired her music and thinks she is the perfect choice because of her unique appeal to black and white voters.
"She believes he is going to be the first black American president and she is honoured to be part of that."
R'n'B star Alicia Keys and rapper Jay-Z have also pledged their support to Obama, with both dedicating songs to him.
However, the politician blasted a controversial song recorded by rapper Ludacris last week.
In the track 'Politics as Usual', Ludacris called Hillary Clinton - who competed with Obama to become the democratic candidate - a "b***h" and said republican candidate John McCain did not belong "in any chair unless he's paralysed".
- BANG! SHOWBIZ