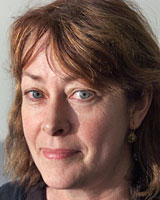 Small man's syndrome is a slur that's bandied about without too much scrutiny. If a short man is not very nice, he's got SMS. But Wednesday night's Real Life: F**k Off I'm Small documentary on TV One attempted to chop that theory down to size.
Aptly named Liverpudlian Paul Lowe, a 25-year-old stuntman, may have been small in stature at 4ft8, but his perky personality was the winner as he embarked on a quest to find out why "petite" men are losers when it comes to attracting women, getting jobs and being treated as equals on the streets.
I was expecting this programme to be just another medical condition telly hype, but it amounted to an interesting piece of work. Paul wore medical stilts to see what the world looked like from six feet above the ground; he travelled to Serbia (the country with the tallest men in the world) to watch a leg-stretching operation; he persuaded another short man to learn the tango to give him self-confidence; he auditioned for the Belgrade basketball team - and got in. He even learnt how to say, "Nice one, our kid" in Serb.
There is no cure for shortness. But it's all about inner growth, was the obvious conclusion, which is easier to say than act out. The tango-dancing man, who couldn't shuffle to save himself before he started the lessons, was beaming with pride as his partner said she'd sooner dance with a short man - him! - who knew what he was doing than a tall man who didn't. Maybe there's a lesson in there for this nation of big non-dancing men.
One short man who walks tall in the showbiz world is Matt Lucas, the rotund half of the Little Britain team. While in Melbourne earlier this year touring the LB live show, Lucas fitted in a Kath & Kim appearance, playing Sharon's long-lost half-sister Karen in the episode which played on Sunday.
It was a lazily written piece of work. Poor old Shazza, whose mother abandoned her when she was a baby, was pining for a family, inexplicably inspired by the bond between the ever-bickering Kath and Kim. Kath was trying to trace her roots, which went back to a "foreboden" event in her family history, while kookaburra-brain Kim had gone all xenophobic, glued to Border Security ("did you pack those bananas?") and glaring at Asians at the supermarket as she muttered, "Our woy of loife is under threatened" - a long word for her.
And so Sharon and Kim went out to the airport to meet Karen, a model. In waddled Lucas in a hideous yellow jumpsuit and ginger bob wig. But she treated Sharon with contempt and bonded instead with Kim. She may have been a model, for plus-14 clothes, but she was not very noice inside (or outside).
Via a DNA test, Kath discovered she - and therefore Kim - was part Aboriginal, a heritage she embraced with an absurd dance session with Bangarra Dance Theatre boss Stephen Page. Kel found his lineage came from the Anistons, so put on one of Karen's wigs and did an exact Jennifer Aniston face. That was funny. And Kim decided Karen, although exactly the same soize as her, was noice to her fice but not very noice insoide. As Lowe demonstrated so very likeably, it's the old adage proven once again: it's what's on the insoide that counts. But on the outside, for the viewers, Kath & Kim is looking pretty sloppy as well.
By Linda Herrick

Email

Linda