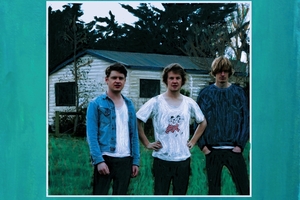 It's taken the Transistors four years to produce a follow-up to their debut Shortwave. What the North Canterbury band have created here is a raw, yet tight and focused "punk de force".
Whatever angle you look at Is This Anything?, it is obvious the Transistors wear their influences on their sleeves. Method Actor has the band's trademark punk sound, with hints of alt-rock created by putting the backing vocals through a voice morpher.
Nervous Heart, a jumpy pop-punk delight, could have fitted comfortably on a Ramones album with its Joey-like vocals.
The energetic Your Life Could Be So Easy sounds much like the early Clean, with happy keyboard parts and Green Day-like melodic bass solo. Professional and I'm Your Brat have a Clash feel, with thick London vocals, and the solos of Husker Du's Bob Mould have rubbed off on Bright & Early and This Is Not An Exit with fuzz-toned guitar riffs.
Is This Anything? is a big leap from the Transistors' previous effort, while keeping true to their punk rock roots.
Stars: 4/5
Verdict: Kiwi punk rockers come of age
Click here to buy Is This Anything? by The Transistors.
Follow @nzherald_ent on Twitter for all the latest entertainment news.
- TimeOut