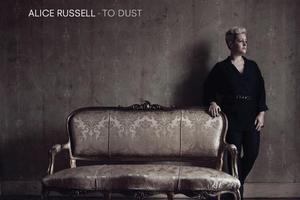 Given how much the British love the music of Adele and Amy Winehouse, it's somewhat surprising that Alice Russell hasn't become more of a household name in her decade-long career. Her huge, soulful voice is as good as either of the aforementioned diva - she's bold, and brassy, with just enough raw unaffected emotion straining through. But Russell is just as happy on stage with the Roots or in the studio with Mr Scruff or Quantic, as she is working with David Byrne, and her appetite for diversity and experimentation has taken her just about everywhere, except finding that crossover chart hit.
On her fifth album, she presents a beguiling mix of the warm, classic palette of Motown, funk, and soul, with a punchy dose of electro-pop, and an occasional hint of the 80s. The production of her longtime collaborator T.M. Juke brings the snap and crackle of someone like Jamie Liddell to the table (Heartbreaker Interlude), while letting the tender and vulnerable side of her voice take as much emphasis as the blazing, belting moments.
I Loved You is a standout, a beautifully desperate piano ballad building from measured reflection to layered cries. Let Go (Breakdown) has bluesy R&B hooks and a snappy, youthful beat, while For a While takes a more hip-hop approach. It's a confident, adventurous collection.
Stars: 4/5
Verdict: Brit-soul star still rising
- TimeOut