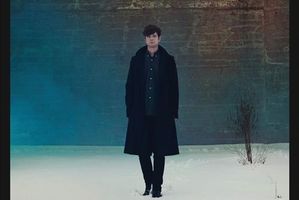 This young British chap, with his haunting and high hushed singing voice, becomes more of a soul man on his second album. Not that he changes his singing style but following his much hyped, yet at times dull self-titled debut from 2011, Overgrown sees the electronic singer-songwriter inject his beautifully dark downbeat and bass music with a warm, soul kind of feeling that was lacking on his first outing.
The crisp beauty of the title track and his trills on Retrograde, which give way to super-slow motion house music glitches, recall the strange and powerful fragility of 80s British act Talk Talk's classic albums, Spirit of Eden and Laughing Stock. Then there's the added lyrical muscle from Wu-Tang Clan main man RZA on the staunch, fractured lope of Take a Fall For Me, Digital Lion, written by ambient music master and star producer Brian Eno, is a tribal beat mantra, and kicking up the tempo are Voyeur (complete with cowbells, oonst and hallucinatory synth power) and Life Round Here, which is a cute nod to Kraftwerk's Showroom Dummies. Mostly though it's effortlessly understated music that somehow also manages to soar to impressive and triumphant heights.
It's simply stunning, and an album that well and truly means Blake lives up to that earlier hype.
Stars: 5/5
Verdict: Now this is more like it
- TimeOut