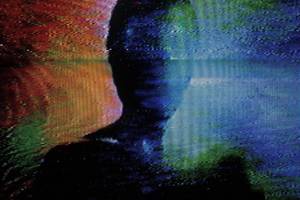 The Wake Up packs quite a punch. The first track on How to Destroy Angels' debut album is also classic Trent Reznor: With its pounding bass, menacing synths, distorted vocals and sub-dubstep hook, it could have come off The Downward Spiral.
So it's a shame the rest of Welcome Oblivion can't live up to that promise. Previous EPs from Angels - fronted by Reznor's wife Mariqueen Maandig - showed plenty of style, like 90s-era Massive Attack fed through Reznor's industrial meat grinder.
Here, the focus is more on moody instrumentals: Keep It Together and The Loop Closes sound like offcuts from Nine Inch Nails' instrumental Ghosts sessions; On the Wing is five minutes of electro glitches that never really go anywhere, and Recursive Self-Improvement is a pointless interlude. And with its tortured vocals and warped guitars, the title track is simply an updated version of NIN's The Wretched for 2013.
It's better when Angels stick to traditional song structures: Ice Age's plucked guitar hook and whispered vocals is perfect simplicity, the throbbing electronica of How Long? sounds like the best song SBTRKT never made, and The Loop Closes finds real fury.
The problem is, Reznor's been here before, and he's done it better - a point proved when, just a week before Welcome Oblivion was released, he announced the resurrection of Nine Inch Nails. Good idea.
Stars: 3/5
Verdict: Trent Reznor's side project stands up - but only just
Click here to buy Welcome Oblivion.
- TimeOut